Club
Week
Tuesday, August 29 @ 2:00 pm

-

5:00 pm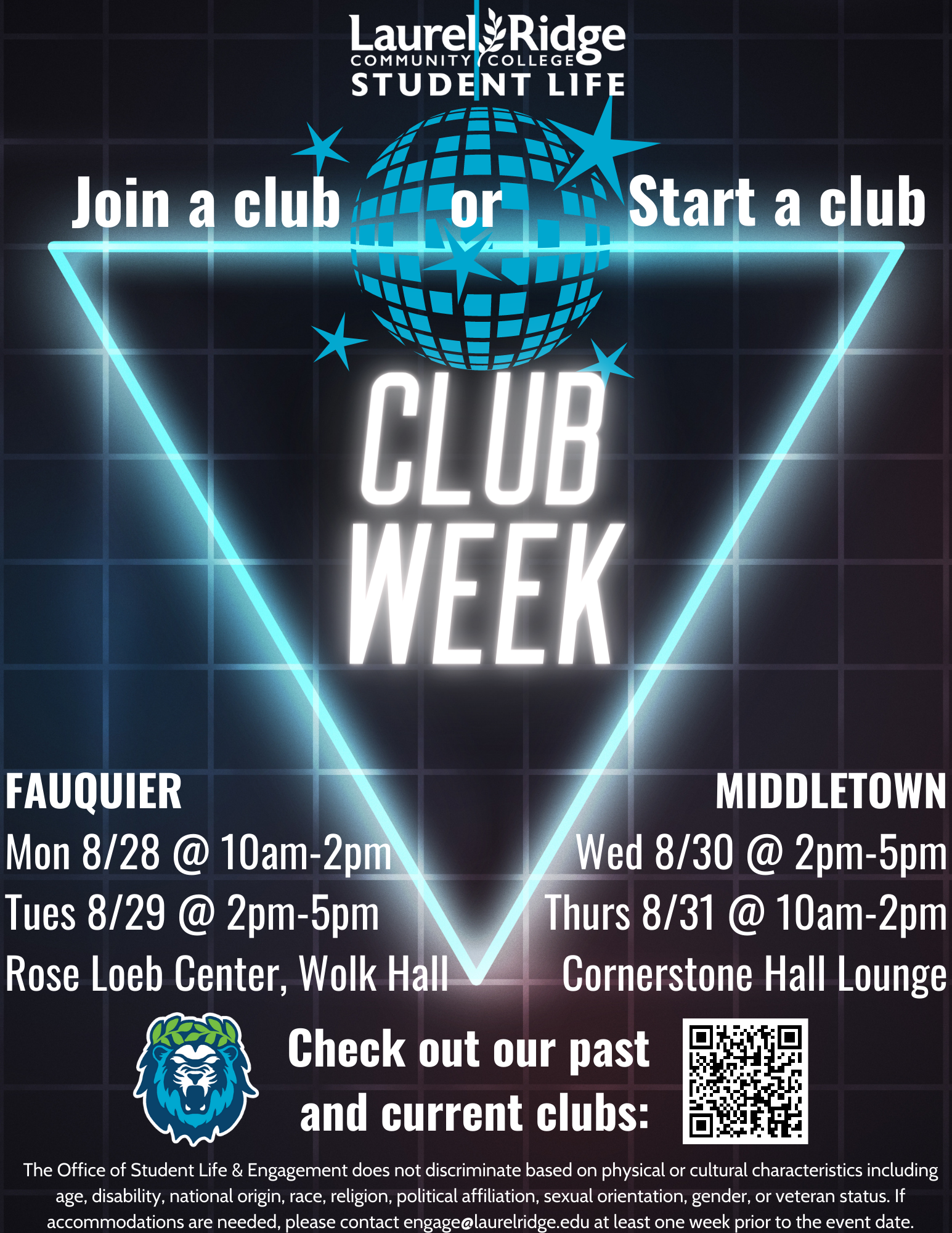 Club Week is all about deciding how you will get engaged at Laurel Ridge. Students who are involved tend to be more successful in meeting their college goals! Plus we have lots of fun development opportunities and ways to grow as a part of a team or as a leader. Visit the club tables at your campus and see the potential. Learn more and sign up! Don't see a club or organization for you, but maybe want to start one? Talk to Chris, your Coordinator of Student Life & Engagement. You just need you, at least four other students, and an advisor (full- or part-time staff or faculty).
Club Week at Fauquier:
Monday, August 28, 10am-2pm
Tuesday, August 29, 2pm-5pm
Club Week at Middletown:
Wednesday, August 30, 2pm-5pm
Thursday, August 31, 10am-2pm
For all Welcome activities and events, go here.
Related Events