For Immediate Release:
September 7, 2018
Primary Media Contact:
Sally Voth
Public Relations Specialist
[email protected]
Phone: 540-868-7134
On August 30, friends and colleagues gathered at the Middletown Campus to celebrate the dedication of  "Dr. Cheryl's Patio" in honor of Laurel Ridge President Emerita Cheryl Thompson-Stacy. 
"Our tribute was intended to recognize her service to the college and her generosity to the Laurel Ridge Educational Foundation during nine years as president," said Liv Heggoy, Executive Director of the Laurel Ridge Foundation. "However, we have even more reason to celebrate Dr. Cheryl today."
Thompson-Stacy then signed a ceremonial check to announce a $100,000 gift to the Laurel Ridge Foundation. 
Dr. Cheryl's Patio is located behind Kummli Lounge in Cornerstone Hall, which was recently renovated. Thompson-Stacy's successor, Dr. Kim Blosser, highlighted some of the new features of the patio, including Adirondack chairs for comfortable seating, new patio umbrellas, and a small flower garden. 
"Students were sitting in the chairs earlier today; they say they love them," Blosser told the gathered crowd. "This is a lovely space for our students and employees to use."
Blosser also noted that Thompson-Stacy is still engaged with the college, now as a student in Professor Brent Kendrick's memoir writing class. In fact, earlier in the day, Thompson-Stacy was studying in the Paul Wolk Library.
Laurel Ridge celebrated many accomplishments and significant growth during Thompson-Stacy's tenure as president. However, she is also remembered for her fun spirit, and she enjoyed spending time with her colleagues. Everyone called her "Dr. Cheryl."
"I think the patio is a fitting way to reflect Dr. Cheryl's sense of fun and the way she encouraged us to take a break from time to time," said Heggoy. "We often found reasons to celebrate and gather for food and games. The Kummli Lounge and Dr. Cheryl's Patio will continue to be used a lot."
During the patio dedication, Virginia Sen. Mark Obenshain's legislative assistant, Jennifer Aulgur, presented Thompson-Stacy with a framed commending resolution. Obenshain introduced the resolution during the 2018 Virginia General Assembly session to recognize her service to higher education and the Commonwealth.  Among the accomplishments highlighted in the resolution is:
WHEREAS, Cheryl Thompson-Stacy built strong relationships with students and fostered a supportive work environment for faculty and staff; during her presidency, Laurel Ridge Community College earned high student satisfaction ratings and was named as one the best colleges to work for by The Chronicle of Higher Education;
In her remarks, Thompson-Stacy said she didn't intend to go into the higher education field when she first went to college, but a job in the financial aid office while a graduate student at Kent State University changed her mind. She noticed how all of the faculty and staff members were focused on the students' success.
"You have wonderful students, especially at the community college level, who really want to be there, who are motivated and want to make a better life for themselves and for their family," Thompson-Stacy said.
She said she is enjoying retirement but misses her former colleagues.
"You change lives, you change our community and make it a great place to work.  Every single day you are impacting someone. Please take time to think about what an impact you're having on the successes of so many lives, and take great pride in that because I always do. I will remain one of the biggest Laurel Ridge Community College supporters and one of your loudest cheerleaders."
Photos from the event are here:   https://www.flickr.com/photos/lfccedu/albums/72157670738040047
*************************
Founded in 1970, Laurel Ridge Community College is a multi-campus public institution of higher education. With three locations — Middletown, Warrenton, and Luray-Page County — the College serves eight localities in the Shenandoah Valley and northern Piedmont regions. The localities are the counties of Clarke, Fauquier, Frederick, Page, Rappahannock, Shenandoah and Warren and the city of Winchester. Laurel Ridge offers more than 75 associate degree and certificate programs in a wide variety of disciplines, in addition to providing access to bachelor's, master's and doctoral degree programs offered on site by a four-year institution. Laurel Ridge also serves the business community by offering workforce preparation programs for employees and employers. Laurel Ridge serves more than 9,000 unduplicated credit students and more than 11,000 individuals in professional development and business and industry courses annually.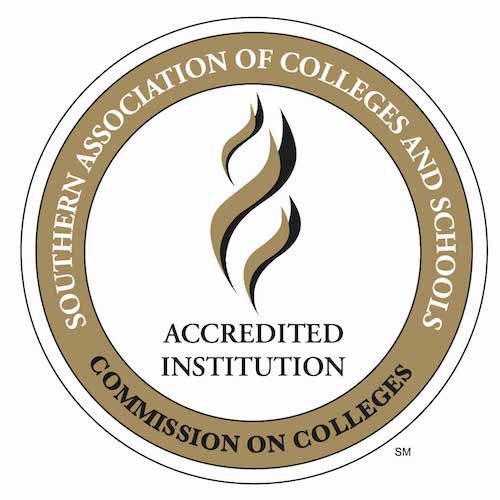 Laurel Ridge Community College is accredited by the Southern Association of Colleges and Schools Commission on Colleges (SACSCOC) to award associate degrees. Laurel Ridge Community College also may offer credentials such as certificates and diplomas at approved degree levels. Questions about the accreditation of Laurel Ridge Community College may be directed in writing to the Southern Association of Colleges and Schools Commission on Colleges at 1866 Southern Lane, Decatur, GA 30033-4097, by calling (404) 679-4500, or by using information available on SACSCOC's website (www.sacscoc.org).
Laurel Ridge Community College is an equal opportunity institution providing educational and employment opportunities, programs, services, and activities. Laurel Ridge shall promote and maintain equal employment and educational opportunities without regard to race, color, religion, disability, sex, sexual orientation, gender identity, ethnicity, marital status, pregnancy, childbirth or related medical conditions including lactation, age (except when age is a bona fide occupational qualification), status as a veteran, national origin, or other non-merit factors. Laurel Ridge also prohibits sexual misconduct including sexual violence or harassment. Inquiries may be directed to the Associate Vice President, Human Resources, [email protected], 173 Skirmisher Lane, Middletown, VA 22645, 540-868-7226.
Laurel Ridge Community College was known as Lord Fairfax Community College until June 2022. For consistency purposes, the college will be referenced as Laurel Ridge going forward.
###